Felony DWI charges may apply if you're stopped by law enforcement in Brazoria County, suspected of Driving While Intoxicated, and found to have a minor (person under the age of 15) present in the vehicle.
The State of Texas is adamant about protecting the lives of the youth, the public as a whole, and will likely seek felony criminal charges in DWI w/Child Passenger cases.
We Provide A Strong Defense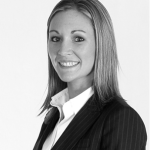 Granted that the defendant has no priors, there are a number of potential defense strategies available to attorneys Tad Nelson & Amber Spurlock for persons who are charged with drunk driving related criminal offenses in which children are involved.
In a number of cases the scientific evidence doesn't support the officer's claim of intoxication while in other cases well meaning, law abiding adults are forced into emergency situations when they had no intention of driving in the first place.
In short, people are put in bad situations that become worse when the element of alcohol, or a "beer after work", is involved. This doesn't make the crime legal or justifiable, but to a jury, it may be seen as understandable.
Potential Criminal Penalties
DWI/Child Passenger
STATE JAIL FELONY
Jail Time: 180 Days – 2 Years State Jail
Potential Fine: Up to 10,000.00
Other Penalties: Loss of Texas Drivers License for up to 2 years. Felony Criminal Record.
Lawyers Tad Nelson & Amber Spurlock Will Help
The Law Offices of Tad Nelson & Associates prides itself in the work it has done to earn a favorable reputation in Texas courts, dedication to duty as it relates to remaining a student of prudent defense strategies, and treating its clients with dignity and respect.
If you walk into our law offices and talk with me or Amber, you'll be met with professionalism, and treated as innocent if you say you're innocent, in addition to being met with understand if you say you're guilty.

We won't judge you. We defend you. Let us help.
Contact Attorney Tad Nelson About Your Brazoria County DWI Case
DWI: Child Passenger Involved