If you have 2 previous DWI convictions on your background, and you're arrested for a 3rd drunk driving offense, the criminal charge will be classified as a 3rd Degree Felony offense.
Depending on the frequency of the previous two DWI offenses and this 3rd offense, a conviction can mean a 10 year prison term in a TDCJ operated penal facility.
We Help People Fight DWI Charges in Brazoria
If you're facing criminal charges in Brazoria County for 3rd DWI offense, and you're ready to explore your options for having the charges reduced or beating the case outright, we can help. Call us today at 979-267-6081.
The Law Offices of Tad Nelson & Associates is more than capable of helping you resolve this case in a positive fashion. If you need our help, call us.
Criminal Penalties for 3rd Offense DWI
Texas Sentencing & Punishment Guidelines
If a defendant is found guilty in the court of law, and their case was prosecuted as a felony, the consequences are dire. Listed below is a general outline of sentencing guidelines for persons convicted of a 3rd DWI offense with felony implications.
3rd Offense DWI
Felony of the Third Degree
Jail Time: 2 – 10 Years TDCJ (Texas Department of Corrections)
Potential Fine: Up to 10,000.00
Other Penalties: Loss of Texas Drivers License for up to 2 years. Felony Criminal Record.
There are additional costs & penalties associated with 3rd Offense DWI convictions.

A conviction will mean increased insurance premiums for your vehicles, expensive surcharges when you renew your Texas Driver License, and enhanced criminal charges if you're arrested for a similar offense in the future.
It's not uncommon for habitual DWI offenders to receive life sentences in Texas. So, having a competent criminal defense lawyer on your case is paramount to ensure your freedom.
Felony DWI Charge Reduction
Just because you were charged with DWI for a 3rd time doesn't mean that you're guilty, or that the state has the evidence to prove your guilt.
In some cases, The Law Offices of Tad Nelson & Associates can work with the District Attorney and the presiding judge to get the charges reduced to a misdemeanor.
Depending on the length of time since the last DWI offense, attorneys Tad Nelson and Amber Spurlock may be able to get the court to treat your case as a misdemeanor.
A felony DWI charge reduction is not unprecedented. During the 30+ year course of the career of Board Certified DWI Lawyer Scientist Tad Nelson, we've helped hundreds of people dealing with similar situations to get a criminal charge reduction.
Facing Felony DWI Charges in Brazoria County, TX?
Call Tad Nelson & Associates today.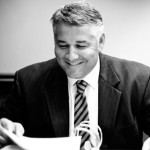 Attorney Tad Nelson is one of the most decorated and experienced DWI lawyers currently engaged in the practice of law in Texas today.
Currently, we are accepting clients who are facing criminal charges in Brazoria County, TX and need legal representation.
As a Board Certified® expert in criminal law by Texas Board of Legal Specialization, Tad Nelson is representative of the best of the best in DWI & criminal lawyers in Texas.
We provide flexible options to help with legal fees, exceptional client care, and effective criminal defense services. We operate our law practice under the same principles that our mantra implies; Small Town Values, Big City Experience.
If you need help, contact Tad Nelson or Amber Spurlock.
Click or press here to send us a message or just call us at 979-267-9081.
DWI: 3rd Offense Cases