If you have 2 previous DWI offenses on your background, and you're arrested for a 3rd, the consequential ramifications are breathtaking to say the least. Depending on the frequency of the previous two DWI offenses, a defendant could be looking at a 10 year prison term in one of the unforgiving penal facilities operated by the Texas Department of Criminal Justice.
If you've been charged with a 3rd DWI, and you want to explore options for having the charges reduced or beating the case outright, the Law Offices of Tad Nelson & Associates is more than capable of serving you in a positive fashion.
Potential Criminal Penalties
If a defendant is found guilty in the court of law, and their case was prosecuted as a felony, the consequences are dire. Listed below is a general outline of sentencing guidelines for persons convicted of a 3rd DWI offense with felony implications.
3rd Offense DWI
Jail Time: 2 – 10 Years TDCJ (Texas Department of Corrections)
Potential Fine: Up to 10,000.00
Other Penalties: Loss of Texas Drivers License for up to 2 years. Felony Criminal Record.
Felony DWI Charge Reduction
Just because you've been charged with DWI for a 3rd time doesn't mean that you're guilty, or that the Law Offices of Tad Nelson & Associates can't work with the District Attorney and the presiding judge to get the charges reduced to a misdemeanor.
Depending on the length of time since the last DWI offense, attorneys Tad Nelson and/or Amber Spurlock may be able to get the court to treat your case as a misdemeanor.
A felony DWI charge reduction is not unprecedented. During the 25+ year course of the career of Board Certified DWI Lawyer Scientist Tad Nelson we've helped hundreds of people dealing with similar situations.
Seek a Brazoria County DWI Lawyer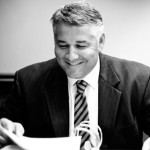 Attorney Tad Nelson is one of the most decorated and experienced DWI lawyers currently engaged in a law practice in Texas today, and he's accepting clients who are facing criminal charges in Brazoria County, Texas.
As a Board Certified® expert in criminal law per the Texas Board of Legal Specialization, Tad Nelson is representative of the best of the best in DWI & criminal lawyers in Texas, and operates his law practice under the same principles that his mantra implies; Small Town Values, Big City Experience.
If you need help, contact Tad Nelson or Amber Spurlock.
Contact Attorney Tad Nelson About Your Brazoria County DWI Case
DWI: 3rd Offense Cases