Felony DWI cases are vigorously prosecuted in the State of Texas and carry sentencing guidelines that range from 2 to 20 years, with a reinforcement of this precedent being recently set involving a Houston area man that was sentenced to life in prison for a long string of DWI offenses that spanned a period of decades.
As you might gather, the State of Texas is serious about its crackdown on DWI & DUI offenders and some prosecutors and judges see no shame in making examples of defendants when the opportunity presents itself.
Due to this attitude by some in the criminal justice apparatus is Texas, going to court with an unproven attorney is not advised. If you need legal advice or to learn more about available options for yourself or someone close to you that's dealing with such an ordeal, contact Texas Board Certified DWI lawyer Tad Nelson.
Potential Felony DWI Offenses
Listed below are the four main circumstance in which DWI charges in Texas qualify for felony classification.
If you or a relative were arrested for a felony level DWI offense, The Law Offices of Tad Nelson & Associates is ready to assist you. Our office has multiple decades of experience and numerous successes when defending individuals charged with more serious offenses.
Seek an Experienced Defense Lawyer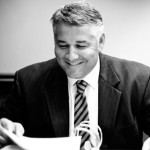 Attorney Tad Nelson is one of the more seasoned defense lawyers in southeast Texas when it comes to defending persons accused of drunk driving related offenses.
With a Masters in Forensic Toxicology, Board Certification as an expert in Criminal Law per the State of Texas' Board of Legal Specialization, Capital Case Clearance, and the respect of the best and brightest of the criminal defense bar nationally, Texas DWI lawyer Tad Nelson is among the best choices in litigators when defending a person accused of DWI is called for.
If you're facing criminal charges for DWI in Angleton, Pearland, or elsewhere in Brazoria County, Texas, you'll need Tad or an equally experienced lawyer for the best chance of a favorable resolution.
Contact Attorney Tad Nelson About Your Brazoria County DWI Case
DWI: Defense Attorney for Felony Cases
The Law Offices of Tad Nelson & Associates