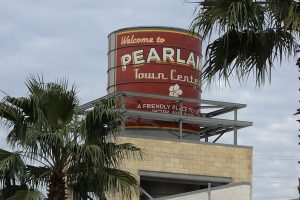 Pearland, Texas is the place Where Town Meets Country and boasts a growing population that's approaching 100,000. Located south of Houston and in the northern end of Brazoria County, TX, Pearland is one of the largest cities in the Houston area, and also extends into Harris County in some areas.
With a busy town comes a busy police force that's always looking to prove it's worth. If you were stopped or arrested for suspicion of DWI in Pearland, you have rights that must be upheld and legal options to respond to allegations of criminal wrongdoing.
Don't be taken advantage of by the police or the prosecutors when you could have our experience on your side. Call The Law Offices of Tad Nelson & Associates today, at 979-267-6081.
Arrested in Pearland, TX for Drunk Driving?
Contact Attorney Tad Nelson As Soon As Possible!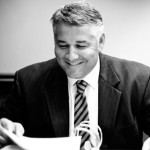 If the Pearland Police Department, or any other law enforcement agency operating in and around Pearland accuses you of drunk driving, arrests you, and tows your car, its important to understand that it's only the beginning of what can be a long drawn out process, or a simple one.
With the legal representation provided by The Law Offices of Tad Nelson & Associates, you can be assured that your case will be handled by one of the best DWI lawyers in Texas and that you have a true fighting chance with an edge. If you have any questions about how we can help you, call us immediately at 979-267-6081.
Tad Nelson & Amber Spurlock will fight the DWI charge!
Regardless of whether you were charged with Intoxication Manslaughter, or DWI with the added element of there being a child passenger in the vehicle, the Law Offices of Tad Nelson and Associates is the premier law firm for fighting DWI allegations in Texas.
Experienced •
Affordable

• Board Certified®

Board Certified® in Criminal Law
Our firm is led by Texas Board Certified® criminal law attorney Tad Nelson. Tad Nelson is also a member of the National College for DUI Defense (NCDD), the DUI Lawyers Association, and is one of the leaders in the field as it relates to DWI & DUI defense, and the science involved with proving the guilt or innocence of the accused.
The significance of having a Board Certified® criminal law attorney as, not only the head of the firm, but an active member of the legal team, is without question one the most distinguishable elements of the Law Offices of Tad Nelson & Associates.
Board Certifications in criminal law aren't just handed out, but they are earned by the blood, sweat, and tears involved with pursuing the heights of any profession, and the same is true of achieving Board Certification in Criminal Law. Of the 80,000+ attorneys currently practicing law in the state of Texas, fewer than 10% are Board Certified by the Texas Board of Legal Specialization in their field of practice.
This equates to you having to meet with 10 different lawyers before finding an expert. This also assumes that the public is even aware of certifications being awarded to criminal lawyers by a State of Texas sanctioned agency. Attorney Tad Nelson is Board Certified® in Criminal Law.
Contact The Law Offices of Tad Nelson & Associates
The Law Offices of Tad Nelson & Associates is prepared to defend you if you're facing prosecution for any of the following criminal charges;
DWI 1st, 2nd, or 3rd Offenses,
Felony DWI offenses,
DWI Cases in which homicide resulted,
DWI cases involving injury or property damage,
DWI offenses in which children are present in the vehicle,
DWI offenses by juveniles/minors,
and all other DWI & Public Intoxication related criminal offenses.
Looking for A DWI Lawyer in Pearland?
Call 979-267-6081 and ask to speak with our staff or Tad or Amber.
Pearland DWI Lawyers
The Law Offices of Tad Nelson & Associates