When a person is found guilty in the court of law, they often think it's the end of the road. However, not all convictions are final. When the courts rule in error, post-conviction appeals represent an opportunity for justice.
The Appeals Process
The appellate process begins with a "notice of appeal." This is a written declaration of your intent to challenge the lower court's ruling. It's a precise, time-sensitive document. The Notice of Appeal is typically filed within 30 days of the conviction. If this first step isn't done properly, your appeal may fail at the outset. However, with our experienced legal counsel, this won't be a problem.
Grounds for Appeal
A good criminal appeals lawyer will proactively look for possible errors or injustices that occurred during your trial. If found, this is what we call "grounds for appeal."
These grounds might range from constitutional violations, like infringement of your Fourth Amendment rights against unreasonable searches and seizures, to legal errors, such as misinterpretation of the Texas Penal Code. Evidence issues, procedural errors, and sentencing excesses also form potential grounds for appeal.
Our law firm has a shrewd eye for detail and an intimate understanding of Texas law. If we find anything, it can turn the tide in your favor.
The Appellate Brief
The next part of the process is the appellate brief. This document is the cornerstone of your appeal. This complex document lays out your grounds for appeal, cites relevant laws and previous rulings. This document also argues for the reversal of your conviction.
With our experience, precision, and legal knowledge, we can give life to that document and turn it into a powerful weapon for our appeal arsenal.
Oral Arguments
Once the appellate briefs are submitted, we may need to present oral arguments to the appellate court. At this juncture, we'll need to defend your position and parry with opposing counsel. We'll also need to respond to any probing questions the judges may have.
Engaging in oral arguments effectively demands finesse and quick-thinking by the criminal appeals lawyer. To be effective also requires a deep understanding of your case in such a way as to take advantage of the law. Remember, you have rights.
RESOURCE: Texas Rules of Appellate Procedure
Communication & Support
An often-overlooked part of what we do is bridging communication gaps. We clear the waters between you and the often opaque legal system.
We'll decode legalese and help you understand all the legal jargon associated with your case. We'll also be sure to explain all the developments in your case, potential outcomes, and keep you in the know. Our clear communication approach has proven to make this process easier for our clients. People feel better when they know what's going on and can understand things.
Post-Appeal Steps
Beyond the filing the appeal, we'll guide you through possible post-appeal steps. This might include a petition for discretionary review to the Texas Court of Criminal Appeals, or even to the U.S. Supreme Court. The direction we go obviously depends on the specifics of your case.
Need To Fight A Wrongful Conviction?
Talk With Attorney Tad Nelson Today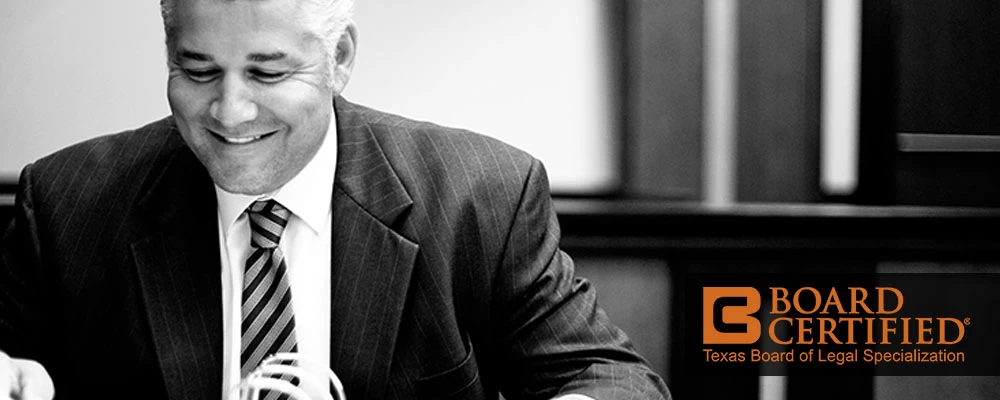 Remember, the criminal justice system is not perfect. Courts make mistakes. Cases and convictions can have errors. If you need an attorney to look over things and see if filing a post-conviction appeal is the best idea, don't hesitate to contact us.
Attorney Tad Nelson is Board Certified® in Criminal Law by the Texas Board of Legal Specialization. Few criminal defense lawyers are better qualified to help you with the criminal appeals process. Whether you're seeking help for yourself or a loved one, we can help.
To contact us, give us a call at 979-267-6081 or submit our attorney contact form.