No one can deny the importance of guns in Texas. Maybe too big but that's another blog topic! It has been estimated that Texas accounts for over 51 million guns in private ownership, which is about 20% of all of the guns in the United States. Texas also has a large share of DWI arrests and conviction as well: specifically, Texas witnessed almost 100,000 arrests and over 71,000 convictions in 2013. So what happens to your right to carry a handgun in Texas if you are convicted of DWI?
Texas DWI Law
A DWI in Texas is a serious crime.
Your first conviction for DWI is considered a Class B misdemeanor, which means that it is punishable by up to 180 days in jail and a $2,000 maximum fine.
Your second conviction for DWI is a Class A misdemeanor, punishable by up to 1 year in jail and a maximum fine of $4,000.
Your third DWI is considered a third degree felony, which is punishable by between 2 and 10 years in jail with a maximum fine of $10,000. In Texas, any DWIs after your third do not result in escalation of punishment.
Texas Handgun Carrying Law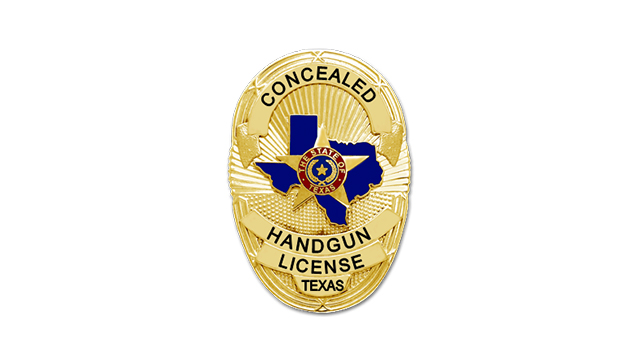 The Department of Public Safety (DPS) is the agency charged with administering the handgun carrying rules and regulations within Texas. To obtain a concealed carry permit in Texas, you must (among other things):
Be a legal resident of Texas for the preceding 6 months;
Be 21 years old;
Not be a convicted felon;
Not be charged with a Class A or Class B misdemeanor;
Not be wanted for a felony or Class A or B misdemeanor;
Not be chemically dependent; and
Not have been convicted of a Class A or Class B misdemeanor in the five years preceding your application for a carry permit.
Many people know that convicted felons cannot carry a firearm. However, many people might not know that if they are merely charged with DWI they lose their right to carry a concealed handgun. Furthermore, a DWI conviction means you lose the right to carry concealed for 5 years. Also, it is worth noting that if you are a Texas resident and you are convicted in another state for DWI (or whatever nomenclature that state uses, such as DUI or OUI) that is equivalent to a Texas DWI, you still lose your ability to carry concealed.
What To Do?
If you have been charged with DWI in Brazoria County, TX, it's important that you secure solid representation to ensure that your DWI charge remains just a charge and never becomes a conviction.
Brazoria DWI lawyer Tad Nelson has been defending his clients' rights and interests in DWI cases for over 25 years.
He's Board Certified® by the Texas Board Of Specialization in Criminal Law, and he has been distinguished as a Lawyer-Scientist by the American Chemical Society.
He knows the local legal landscape in Brazoria County, TX and offers his experience and passion to his clients every day.
If you have been charged with DWI in anywhere in Brazoria County, TX, give the skilled professionals at the Law Offices of Tad Nelson & Associates a call today at (281) 280-0100.
We offer free consultations, and affordable options.