Did you know your first DWI can be a felony in Texas? And we are not discussing DWI accidents involving serious injury and death. Instead, you will be charged with a felony if you are arrested for a DWI with a child in the car.
DWI With Child Passenger In Texas
Most people are vaguely familiar with DWI laws across the United States.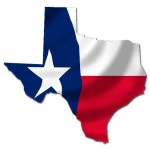 Blood alcohol content (BAC) levels necessary for adult convictions are .08% in every state and first DWI convictions without an injury accident are almost always misdemeanors. The first part is universal but the second part is not true in Texas.
Simply put, you can be found guilty of a state jail felony in Texas if you are convicted of DWI with a passenger under 15 years of age. Unlike many other states, Texas does not require gross or wanton misconduct to charge child endangerment with DWI.
What Is A State Jail Felony in Texas?
A state jail felony in Texas is a very serious charge. It carries a prison, in this case a state jail prison, term with a minimum of 180 days and a maximum of 2 years. It also comes with a $10,000 maximum fine.
What's more, if you have been previously convicted of any of a number of felonies listed in Rule 42.12 §3g(a)1 of the Texas Code of Criminal Procedure, you can be punished for a third degree felony. A third degree felony carries a minimum of 2 years in prison with a maximum of 10 years and carries a maximum fine of $10,000.
What Is a Rule 42.12 §3g(a)1 Felony?
A 3G felony, as it is colloquially known, is a felony wherein judges are prohibited from allowing community supervision to be granted to the offender. It is important here because this list is used to determine who gets a third degree felony for DWI with child passenger. These felonies include but are not limited to:
Murder and capital murder;
Indecency with a child;
Aggravated kidnapping;
Aggravated sexual assault;
Aggravated robbery;
Sexual assault;
Injury to a child, elderly individual or disabled individual but only if the felony was of the first degree and the injury was to a child;
Sexual performance by a child;
Compelling prostitution; and
Trafficking of persons.
This is a very disparate list of felonies, all of which are seemingly unrelated to each other, and especially to DWI with endangerment to a child. However, they are all very serious felonies and this is the underlying thread that connects them all.
We've Won These Type of DWI Cases
If you find yourself in a situation where you have been charged with a DWI with child passenger, you are up against very serious charges. Your previous history determines if you are looking at a state jail felony or an even more serious third degree felony. Nobody wants to be looking at either of these prospects. You need a serious DWI lawyer with felony trial experience.
Attorney Tad Nelson
Can

, and "

Will

" Help You

In this type of serious legal situation you'll need to contact an experienced DWI charge defense attorney and obtain representation immediately.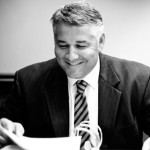 The Law Offices of Tad Nelson & Associates have helped thousands of defendants in your situation.
Tad Nelson has over 30 years of experience working on DWI cases, normally appears in the Brazoria County criminal court, and can assist you today.
Give us a call now at (281) 280-0100 if you're dealing with charges like these in Brazoria County and you want to preserve your rights.
Time is of the essence. Call Us.
Child Passenger DWI Cases & Texas Law